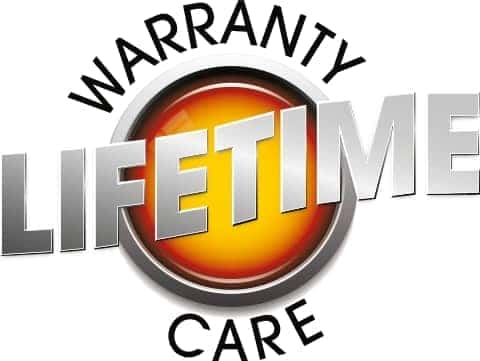 Purchasing a new vehicle is a big investment, and you will be happy to know it is protected. Each vehicle comes with a Limited Lifetime Powertrain Warranty and is covered for as long as you own the vehicle. Our Warranty Protection provides coverage to protect your investment from expensive costs associated with the breakdown of critical components essential to your vehicle's operations.
Benefits To You
No Deductible
ASE Certified Technicians working on your vehicle
Never having to worry about inadvertently voiding your warranty
Your selling dealer will help retain your maintenance records for you, making it convenient at the time of a claim
Always following the program guidelines and maintenance requirement specific to your vehicle
When servicing your vehicle at the selling dealer, there are no requirements to get prior authorization
Good for as long as you own the vehicle
Substitute transportation benefit for a rental vehicle while your vehicles is undergoing a covered repair
What's Covered
Your Coverage
The Covered Parts listed below are the only items covered under this Limited Warranty. If it is not listed, it is not covered.
Engine – all internal lubricated parts including engine block, cylinder head(s), exhaust manifold, expansion plugs, harmonic balancer, intake manifold, mounts, oil pan, rotary engine rotor housing, timing belt/chain & tensioner, timing chain cover, valve cover(s), water pump, electric coolant pump, electric oil pump, diesel accessory vacuum pump, lift pump, injectors & injector pump, manufacturer installed turbocharger(s), bypass valve(s), blow-off valve(s), intercooler & waste gate(s), manufacturer installed supercharger.
Transmission – (Automatic, Continous Variable, Standard & Transfer Case) all internally lubricated parts, metal cooler lines, mounts, throttle valve cable, torque converter, flywheel/flexplate, transmission & transfer case housing, transmission cooler, oil pan, vacuum modulator, external & internal control unit, automatic electronic clutches.
Drive Axle – all internal lubricated parts within the drive/ transaxle assembly & housing, including axles & axle bearings, constant velocity joints, drive shaft support, differential cover, hub bearings, front hub locking assemblies, drive shaft, universal joints, four wheel drive actuator.
Filters, Fluids, Lubricants & Taxes – filters, fluids, lubricants & taxes required to complete a Covered Repair for any Covered Part.
Seals & Gaskets – seals & gaskets when required to complete a Covered Repair for all Covered Part(s) list.
How Do I File a Claim?
Filing A Claim
We recommend that you return to your selling dealer for all vehicle maintenance. However, in the event that you choose to go outside of your selling dealer please make sure maintenance is completed at an authorized licensed repair facility. In the event of a Mechanical Breakdown follow these steps to ensure that you do not void your warranty program.
Prevent further damage by taking immediate action and returning the Vehicle to the Selling Dealer. The warranty will not cover the damage caused by not securing a timely repair of the failed component.
Return Vehicle to the Selling Dealer. If you are more than 50 miles from the Selling Dealer, take the Vehicle to the nearest available authorized licensed repair facility and call the Administrator at 1-855-251-7175 for pre-authorization which is required when not using the Selling Dealer's service facility.
Authorize disassembly of the Vehicle if disassembly is necessary to diagnose the cause and cost of the reported Mechanical Breakdown. You will be responsible for any disassembly charges if the associated Repairs are not Covered Repairs.
If requested, provide us or the authorized repair facility with copies of the Vehicle's maintenance records.
If the covered repair is performed by a repair facility other than ours, you or the repair facility must furnish the Administrator with copies of an itemized, dated repair order and paid receipt(s) within 90 calendar days after the covered Repair is performed.
---
Your Responsibilities
Keep in mind is it important that you MUST maintain your vehicle according to the manufacturer's recommended maintenance schedule. The best place to find your vehicle's maintenance schedule is in your Owner's Manual.
Exclusions
This Limited Warranty will not reimburse you or a repair facility to the extent a Mechanical Breakdown is also covered by the manufacturer's warranty, regardless of whether the manufacturer honors its coverage obligation. Vehicle older than 6 calendar years or 100,000 miles (determined by the dealership). Excluded vehicles: Acura NSX, Alfa Romeo, Aro, Aston Martin, Audi, BMW, Bentley, Ferrari, Ford Cobra, Ford GT, Hummer, Jaguar, Lamborghini, Land Rover, Lotus, Maserati, Maybach, Mercedes Benz, Oldsmobile, Panox, Plymouth, Porsche, Rolls Royce, Saab, Smart, Volvo, Commercial Use, Vehicles with alterations or modifications not recommended by the manufacturer. Towing and Road Service expenses are not covered under this Limited Warranty. This Warranty is not transferable.